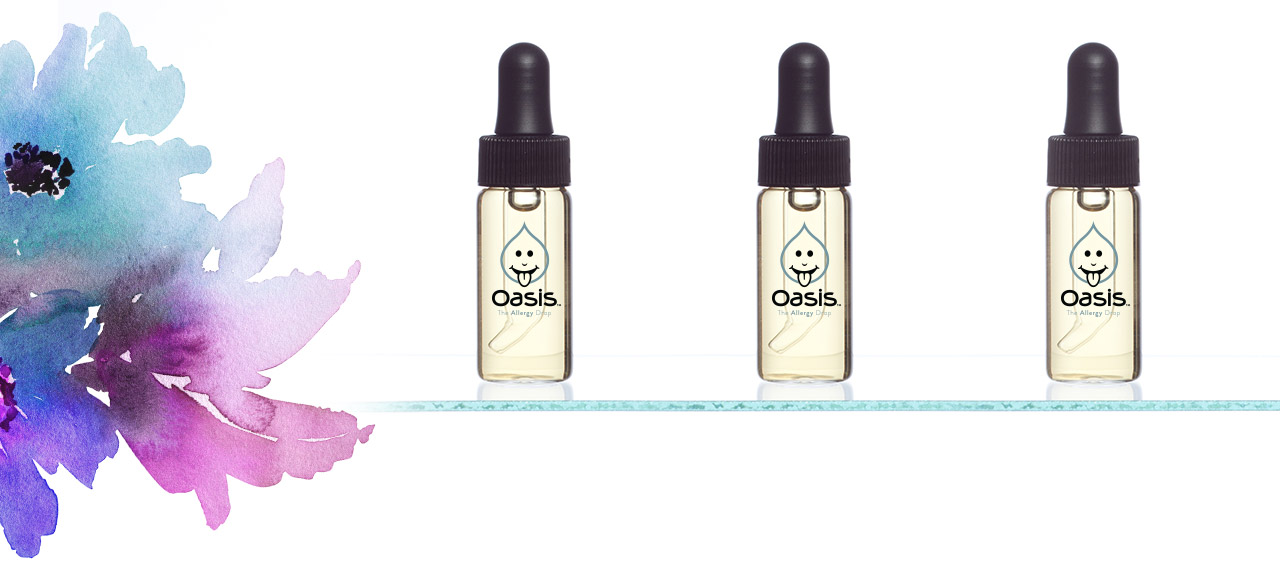 Oasis Allergy Products
Oasis Allergy Solutions announces our intradermal testing kit, a new product line.
For our providers utilizing modified skin testing protocols incorporating both SPT and SET we now offer this solution in additional to our IDT dilution testing kits.
This solution allows Oasis to better service our provides with storage of allergy concentrates at all levels of your allergy practice. We provide the products you need for diagnostics and therapy on a pay-as-you-go basis with no contract.
The product is always custom and made-to-order!
How it Works
The Oasis Allergy Solutions product line removes overhead from your practice enhancing the bottom line income and satisfies any and all regulations regarding office based preparation of products. Here's how it works:
Save the overhead of purchasing and storing supplies, including allergy concentrate bottles, preparation supplies, maintenance of diagnostic treatment boards and dilutions.
Save personnel time and overhead for preparing dilutions for SET from stock concentrates and treatment boards for testing.
Avoid the cost from waste of expired/unused allergy concentrates.
A streamlined allergy vendor relationship. One source for all allergy clinic diagnostic and testing products.
Eliminate the responsibility and cost of protocols for sterile preparation, including the storage and management of allergen concentrates.
Signup today!
Oasis Allergy Solutions provides ALL necessary products for your allergy clinic at a cost per patient less than you can do it yourself! No contact
If we could provide the products necessary for your allergy practice at the same cost as our providers they would benefit from using us.
The reality is that Oasis Allergy Solutions can provide ALL of the necessary products for your allergy practice at a cost per patient less than you can do it yourself! Reduce your vendor relationship to ONE source with our pay-as-you-go program with no contracts or production requirements. Choose Oasis Allergy Solutions!